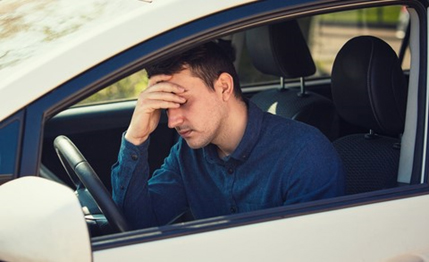 Outside of buying a home, buying a car is up there as one of the larger purchases we make in our lifetime. It should not be a quick decision or one that we go into blindly. It is a process, not a singular event. Research and preparation are key to getting the best deal and the car that best fits your needs.
Recently, professional car buyer LeeAnn Shattuck, otherwise known as "The Car Chick®" was on the All the Hacks podcast to discuss getting the best deal on your new car.
If you believe you are not treated with respect at a dealership, are overwhelmed by the abundance of makes and models on the market, and do not enjoy haggling with used car salesmen, you are far from alone! Below are ten tips from LeeAnn and me on getting the best deal on your new car.
1. Financing can be better than paying cash upfront
Paying cash for a new vehicle does not necessarily mean you are getting the better deal. Because dealers are often paid on loans, sometimes you can get a better deal if you finance it rather than pay cash. So stop and think before offering to pay it all upfront.
Timing is important too. Most dealers need to meet monthly sales quotas, so they may be willing to give you a better deal if you shop towards the end of the month.
2. Know what features are important to you
Sometimes we can skimp out on features to save a buck or we overpay for features we do not need. Know what ones are important to you before you begin car shopping.
If you have a baby and safety is important to you, the safety features in newer cars would probably be something worth paying a little more for. If safety is not your top concern, then you can probably get away with something a little older.
3. Rent a car before buying
Yes, this exists! There are car rental companies out there so you could potentially rent a car and try the make and model out before deciding to shop around for that vehicle. It's like the Airbnb of cars. One place LeeAnn mentioned that you can rent a car online is turo.com.
4. Shop around
Always shop around to 3 or 4 new car dealers to find the best deal on the car you want. Dealerships use different pricing strategies and may tack on accessories to increase the cost of the car.
You will want to do your research to ensure you are buying your vehicle from the dealership that best fits your needs. It is also advantageous to build a relationship with a dealer so when the car you want becomes available, they will hold it for you.
5. Red flags about auto buying programs
Auto buying programs such as through Truecar or Costco mainly serve as advertising sites for the dealerships and have a prearranged pricing arrangement with them. They are protected by loopholes, so they are not required to honor the price you see on the website.
Also, if you trade in your vehicle while working with an auto buying program, you are responsible for the trade-in, financing, and accessories installed by the dealer.
6. Buying a car by the owner
You have to be careful when shopping for a used vehicle outside of a dealership. Free sites like Craigslist and Facebook Marketplace need to be combed through since they can be flooded with scammers and junk cars. Sellers on Autotrader.com and Cars.com have to pay to advertise their vehicles so you may have better luck shopping on those sites and avoiding scammers.
One tip from LeeAnn is to check the classified ads in the paper if you still get them in your town. The older people may post their Sunday driver vehicles there so you could find a diamond in the rough!
7. Schedule a pre-purchase inspection
Independent dealerships like Carmax and Carvana generally give you a window of about a week to send the car back if you do not like it. It is imperative that you schedule a pre-purchase inspection before you get the car so you can have the inspection done as soon as the car is delivered.
8. When to get a certified pre-owned vehicle
Certified pre-owned means that the vehicle has met a specific set of standards for the manufacturer. You will want to find out what the manufacturer standards are for a car to be certified pre-owned before purchasing anything because it does not necessarily mean it has not been in an accident or something is not wrong with it.
A certified pre-owned vehicle from Hyundai or Kia is worth it in LeeAnn's opinion. A brand new Hyundai or Kia will come with 5 years or 60,000 bumper to bumper miles and 10 years or 100,000 miles on the powertrain. A used Hyundai or Kia only comes with 5 years or 60,000 miles. But, if it is labeled as a certified pre-owned vehicle, it comes with the same warranty as a brand new car.
9. Negotiate the price of the car, not the payment
When you are car shopping and considering a lease, LeeAnn recommends not sharing that information with the salesman right away. That is because the price of a lease is based on the full price of the car. You can negotiate the price of the car first, then mention leasing it at the negotiated price at the end.
"If you say, 'I'm thinking about leasing,' it is the same as telling the dealer that you are a monthly payment buyer. The salesperson will focus on the lease terms to get you to the monthly payment you want instead of negotiating the price of the car. Negotiate the price of the car first, then negotiate the lease terms." — LeeAnn Shattuck
Again, do your research so you go in knowing what price you would like to pay for the vehicle you are interested in. Make sure you know what the advertised invoice price is based on MSRP as well. LeeAnn suggests referring to Edmunds.com and the manufacturer's website for pricing.
10. Get a full numbers breakdown
When you are looking to buy a car, ask the salesman for a full numbers breakdown. A lot of the time they will give you the full price. Dealerships add on things like window tint, theft deterrent devices, paint protection, and a slew of other things you did not ask for to try and get more money out of you. If you get it broken down, then you can see where the unnecessary add ons are, if any, and ask for the price without them.
You could also ask the salesman for the "out the door price." That is the total price for everything including all the extras slipped in. Then you can negotiate from there.
Find more information on LeeAnn here: TheCarChick.com and you can find her podcast here: The Straight Shift.