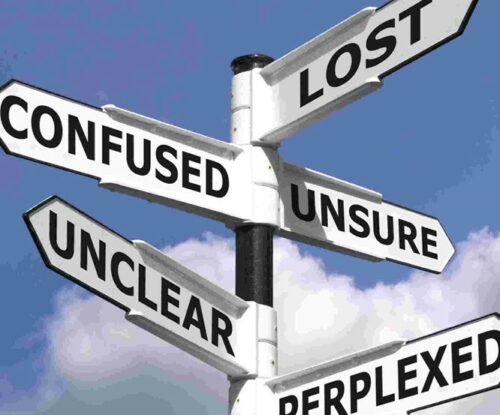 By Mark Colgan, CFP®
In the financial services world, the level of service a client may receive from one financial advisor to the next can be worlds apart. This fact is certainly not a revelation, but what is particularly interesting (or perhaps frustrating) is that it is difficult for one to measure a financial advisor's level of service before they become a client.
There are several factors that contribute to this conundrum. First, many financial advisors' websites have similar messages. Second, the Securities and Exchange Commission has maintained an advertising and marketing rule that disallows financial advisors to share client testimonials and endorsements. Third, the quality of a financial advisor's services is not easily quantified. Fourth, the fees financial advisors charge are often competitive from one to another.
So if consumers aren't finding content on web pages helpful, they can't read client testimonials, or they find it difficult to quantify the level of services and don't see a notable dispersion in fees…how can they differentiate one financial advisor from the next?
While there is no magic formula, here are a couple tips:
Ask if they are a Certified Financial Planner Professional. If they are, it is a good indicator of how passionate and committed they are to the profession.

Ask who their ideal client is and gauge for yourself if you fit that profile.

Ask what their "client to service personnel ratio" is. If they are above 150 (meaning that for every person on their team they service has more than 150 clients) then you should inquire to make sure their service model will provide you with the attention and time you desire.

Ask how much time they dedicate to investment management versus other core financial planning topics such as retirement planning, tax planning, risk management, eldercare planning, and estate planning. It might reveal whether he or she will provide you with advice on all these areas of financial planning or just on investment management.  
At Montage Wealth Management, in addition to addressing these four important questions we like to discuss our uncommon commitment to expanding our knowledge, staying current, and being by your side when it matters most.
Our Professional Network Is A Knowledge Multiplier
They say that it takes a village to raise a child, and similarly, it takes a team of collaborating experts to provide a client with extraordinary results. The benefits of working with such a large and talented professional network often goes unnoticed, but it can literally save you thousands.
For example, when one of my clients needed to plan for Medicaid, I connected them with an attorney, who suggested they sell their annuity and move the proceeds into a Medicaid trust. I also brought their tax accountant up to speed, who suggested staging the sale over a period of time because otherwise it would result in unintentional and unwelcome tax consequences for the client.
Together, the attorney, tax accountant, and I decided to strategize to create the best solution for this client. After our strategy meeting, we created a different approach to the same issue and saved our client nearly $62,000.
 In addition to accountants and attorneys, we also network with experts in property and casualty insurance, healthcare, eldercare, and college planning. After all, sometimes it's about "who," not "how." 
We Stay Current and Adapt 
Prudent financial planning advice is not timeless. It changes with new legislation and with time—and with each new client we meet. Our team at Montage Wealth Management is always cognizant of this and seeking new ways to adapt to an ever-evolving financial landscape.
For example, the CARES Act introduced certain legislation that changed the way we approach certain aspects of our clients' wealth management strategies. Among other things, the legislation:
Allowed taxpayers to waive required minimum distributions (RMDs) to retirement plans for 2020

 

Eliminated the long embraced "stretch IRA" that allowed non-spouse beneficiaries to stretch out taxable withdrawals over their lifetime

Deferred college loan payments

Introduced the Paycheck Protection Program (PPP), which helped small businesses continue to pay employees (1)
All these aspects of the CARES Act, along with other legislative changes, need to be considered when developing a wealth management strategy.  
We Work For You In Times Of Crisis
More than we would like to admit, crisis is an inherent part of life. Most of us have experienced job loss, the sudden death of a loved one, or a bad diagnosis. And if you have not experienced these unfortunate life events yet, you probably will in the future. You may recall from my previous blog post, these are what I call "unexpected and unwanted changes."
It is during these times of crisis that our value as your wealth manager is highlighted. While you are dealing with the aftermath of shocking news, we step up to make sure your financial needs are prioritized and your wealth management plan stays on track. This is particularly important during a time of crisis because clients are oftentimes overwhelmed, don't know where to start, and receive conflicting advice from multiple friends and family members who mean well but are not subject experts. 
We Want to Help
The more money a client has, the more complex their financial planning needs and the more likely it is they will need a wealth management strategy that includes advanced estate planning, tax planning, or creative insurance solutions.
Our creative and collaborative process offers our clients incredible value and comprehensive solutions to the most complex financial issues. Let us help you too. Reach out to us via email at info@montagewm.com or give us a call at (585) 419-2270.
_____________
(1) https://www.kitces.com/blog/analyzing-the-cares-act-from-rebate-checks-to-small-business-relief-for-the-coronavirus-pandemic/